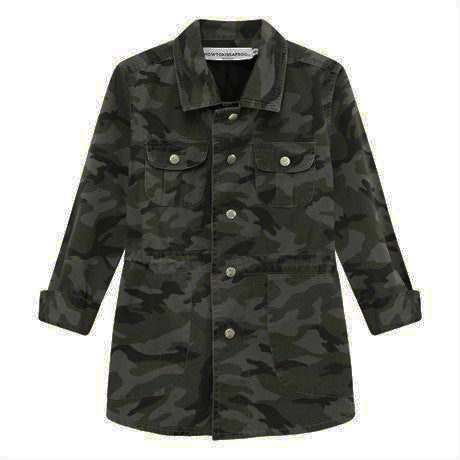 The ARMY jacket, a must-have in your wardrobe. 
This is a classic jacket in camo print, cut in a comfy shape with press buttons in center front, string to tie in adjustable waistline and large pockets in front. Waist has an inside string with adjustable stopper. 
Make it your number one piece , it goes with everything!
Made of 100% cotton.
Recently Viewed