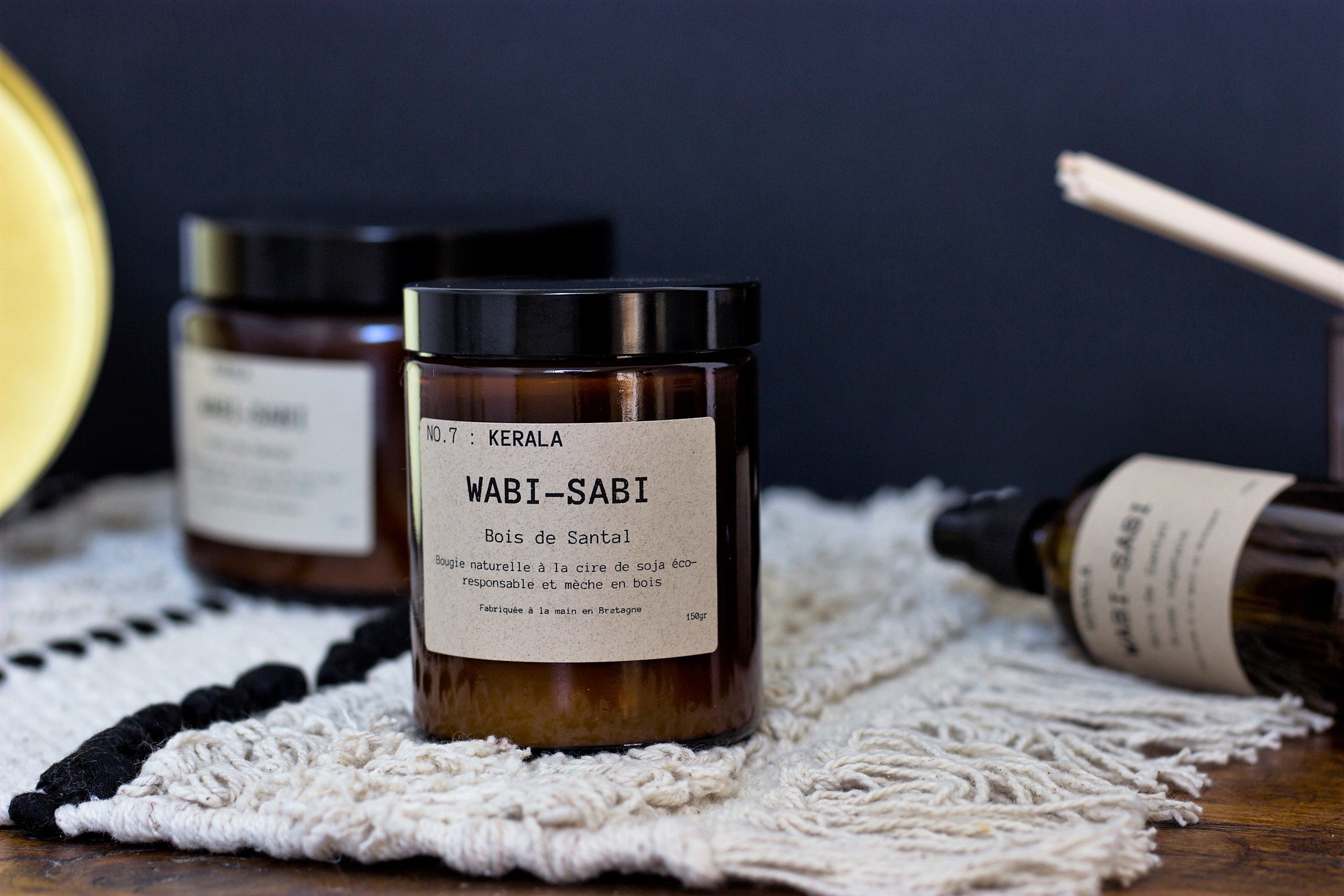 NO 7 Kérala candle 150 gr - WABI-SABI
No 7 Kérala
The amazing smell of Sandalwood, otherwise called "golden liquid" has become a perfume very popular over years, a  favourite of ours!
Wabi-Sabi candles are made in a small workshop by hand in Brittany. These candles are made with eco-friendly soy wax (no GMO, no phthalates). The wick is made of wood to ensure a warm crackle. Apothecary amber glass pots give these candles a look of yesteryear, these pots come from a French SME and are recyclable. Kraft labels are recycled. Each candle tells a story and will make you travel.
We also declined each candle in version to perfume : the vegetable mist See in Wabi-Sabi, an acceptance of time passing:
`As if the objects that surround us, were aging by telling us a story`.....
Burn time 40 hrs


Recently Viewed